The final book in the series isn't apologetics, but a guide to discipleship. How can a teen live joyfully and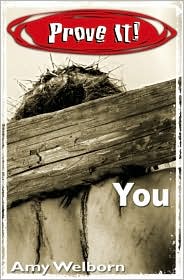 faithfully? What does it mean to do that? What's right and what's wrong? What's my life for?
Who Am I
Sure, I Want to Be a Good Person, But...How?
What's Jesus Got To Do With It?
It Was Only a Little Lie. So?
I've Got All The Time In The World...Don't I?
Love Who? Everyone? Really?
It's My Body. All Mine.
How Far Can I Go?
Whose Life Is Worth Living?
It's A Big World With Too Many Problems. Can't I Just Live My Life?
"Be Not Afraid"