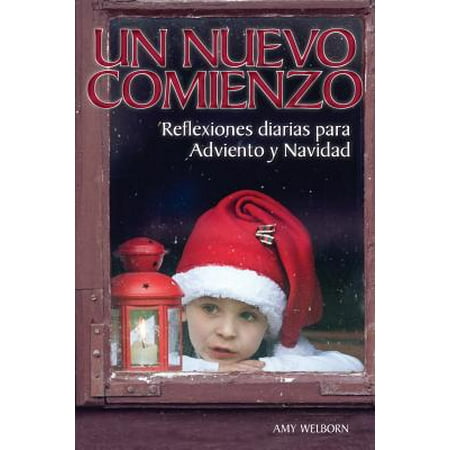 María, el ángel, un pesebre, un niño ... Ya has escuchado esta historia. Lo has leído, visto y oído muchas veces. Esta temporada de Adviento y Navidad no será diferente. ¿O lo hará?
Autor Amy Welborn le anima a ver la historia de Navidad con nuevos ojos. No sólo la historia de Navidad que usted conoce, sino cómo Cristo se revela a usted de una manera que no espera, a través de unas vacaciones familiares que fue más de lo que esperaba o un encuentro casual con un extraño. Cada día ofrece la Escritura y una reflexión relacionada para mejorar su experiencia de Advent.
Mary, the angel, a manger, an infant… You've heard this story before. You've read it, seen it, and heard it countless times before. This Advent and Christmas season won't be any different. Or will it?
This Advent and Christmas season, author Amy Welborn
encourages you to see the Christmas story with new eyes. Not just the Christmas story you know, but how Christ reveals himself to you in ways you don't expect, through a family vacation that was more than you expected or a chance encounter with a stranger. Each day offers Scripture and a related reflection to enhance your experience of the season.