In September 2010, Pope Emeritus Benedict XVI visited England. As part of that visit, he participated in a "Big Assembly" with school children. The book
Be Saints!
features excerpts from his talk, accompanied by Ann Kissane Englehart's beautiful watercolor illustrations. It would be a great resource for early elementary catechesis/religion class/Catholic school/parish school of religion.
It was originally published by the Catholic Truth Society in England.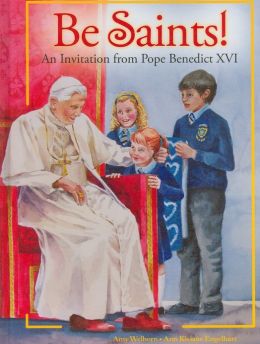 It's now been published by Ignatius Press.